Getting Started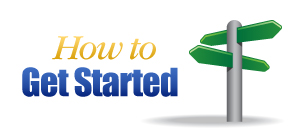 What is the Safe Routes to School Program?
Do you remember walking or biking to school? More than half of adults do. It was an important part of your day – the chance to explore and have an adventure, learn independence, and best of all, to get the exhilaration of freedom. A generation ago, 51% of American children walked or biked to school, and many neighborhoods were places of vibrant community activity. Today, only 15% of children are walking or biking to school.
Are kids lazier? No, but the opportunities to walk and bike to school have been disappearing, and parents are afraid of traffic risk and 'stranger danger'. However, the risks from abduction or a car crash are being far outweighed by the dramatic rise in obesity, type 2 diabetes, asthma, cancers, heart disease, depression and other problems caused by inactivity and air pollution.
One of every four American children is overweight or obese. One of every three American adults is overweight or obese. Obesity could become the most costly issue in America – over $117 billion is spent annually on the associated costs already. This may be the first generation in history to suffer more health concerns and have a shorter life span than its parents.
One hundred million Americans live where air quality standards fail national standards. Traffic congestion costs Americans $63 billion in lost productivity annually. Neighbors are less aware of each other, reducing our sense of community and safety.
There is a program that is part of the solution. It is called Safe Routes to School, a comprehensive program based on a simple premise: our kids should be able to safely walk and bike to school. The Safe Routes to School movement is taking hold across the country, as communities are helping kids and families walk and bike to school. Safe Routes to School programs combine education, engineering, enforcement, evaluation and encouragement to get more kids walking and biking to school and make conditions safer and more convenient.
Safe Routes to School programs have been shown to reduce crashes in school zones up to 40% and increase walking and biking to school to over 60%. Walking and biking to school improves children's health, teaches independence, makes neighborhoods safer, improves air quality, and lowers transportation costs and congestion for families and taxpayers. Neighbors get to know each other and bullying and crime rates drop.
One of the most popular and effective SRTS components is the Walking or Biking School Bus. Parents and other volunteers take turns walking or riding to school with a group of neighborhood kids – a school bus without the 'yellow bus' – exercise, safety and fun all rolled into one! (Excerpt from the Safe Routes to School National Partnership)
The simple action of walking or biking to school benefits both individuals and the community. Safe Routes to School programs can help to:
-Increase physical activity for children and youth
-Reduce risk of type-2 diabetes and obesity
-Create a healthier lifestyle for the whole family
-Improve air quality and a cleaner environment
-Reduce incidences of bullying and crime
-Decrease traffic congestion around schools
-Create safer, calmer streets and neighborhoods
-Provide greater independence for children
-Spark better relationships with neighbors
-Decrease pressure on parents to drive children to school
-Improve pedestrian and bicycle skills among schoolchildren
-Encourage of walking and biking as a healthy alternative to driving
What is the target audience of the Safe Routes to School program?
Safe Routes to School tends to achieve the best results among schoolchildren grades 1st to 8th. Parents are very active in these grades, and can help to make the program a success. By high school, most American youth are peer-pressured to drive a car, making walking and biking a less 'cool' option. However, Safe Routes to School activities can take place in high schools, especially where there are youth leaders who can promote the program and actively participate in program design.
What is the Vermont Safe Routes to School Resource Center?
The Vermont Safe Routes to School Resource Center provides Vermont K-8 Schools with the tools they need to start-up, grow, and sustain meaningful safe routes to school programs. The Resource Center is a one-stop shop for schools to find out about SRTS, get practical advice and information on training and funding opportunities, and learn about available resources in their region to help make walking and biking popular choices for kids traveling to and from school. Best of all, it's completely free and available to any interested K-8 school. That means schools will not need to apply for grants or file for reimbursement for services provided by the Resource Center. Instead, schools will receive free program support and services upon demonstrating their commitment to developing and maintaining a SRTS program at their school and in return for achieving milestones set by VTrans.

How do I get started?
To get started please provide us with some basic information by contacting us at info@saferoutesvt.org or fill out the on-line enrollment form here.
What will I get if I sign-up?
Schools who sign-up to be official partners with VTrans' SRTS Resource Center will receive tailored assistance, customized incentive items, and recognition as their program grows.
What are the different partnership levels?
The partnership program includes five levels of participation from 'Basic Partner' for schools just starting out to 'Platinum Partner' for schools with a wide range of support services and active participation by students. Beginning at the Bronze level, schools will receive a corresponding VT SRTS seal to attach to program materials and a window decal to showcase at school entrances. As goals are achieved in each partnership level, schools can apply for the next seal. Check out the Partner levels here.
What are the Benefits of the Safe Routes to School Program?
A successful Safe Routes to School program benefits children in several ways. When routes are safe, walking or biking to and from school is an easy way for children to get the regular physical activity they need for good health. Studies have shown that physically active kids have improved mood and concentration, a stronger self-image, and more self-confidence. Physically active kids also have fewer chronic health problems and report lower levels of smoking and alcohol consumption.
It's also fun! Research shows that walking or riding is children's preferred method of getting to school. There's so much to see, smell, touch, think, and talk about. By walking with friends, children will build relationships and learn more about their neighborhood, their friends, and themselves.
Safe Routes to School initiatives help the environment by easing traffic jams and curbing air pollution. Research has shown that 25% of morning traffic is parents driving their students to school. Fewer car trips also mean lower gasoline bills, a significant factor with today's higher prices.
What are the "5 E's?"
One of the cornerstones of Safe Routes to School is the acknowledgement that safer walking and biking routes can best be accomplished through a combination of infrastructure and non-infrastructure projects and programs. These are known collectively as the "5 Es": Education, Encouragement, Enforcement, Engineering, and Evaluation.
Education programs are primarily aimed at helping children build their pedestrian, bicycling, traffic, and social skills, but also include programs that educate parents and other motorists. Educational examples include pedestrian and bicycle safety workshops, personal safety training and brochures advising parents on correct pick-up/drop-off procedures. Educational programs are most effective if they are ongoing, rather than a one-time event.
Encouragement, through activities, programs, and contests, provides incentives for children to walk and ride to school. Examples include establishing walking clubs and mileage clubs and organizing walking school buses and bike trains.
Enforcement increases awareness and reduces the frequency of crime and traffic safety problems. Enforcement examples include enforcing traffic violations, enforcing pick-off and drop-off procedures, addressing environmental concerns such as abandoned houses, litter and dogs, and creating neighborhood watch programs.
Engineering includes improvements to the built environment that improve the safety of pedestrians and bicyclists. These infrastructure improvements include traffic calming measures that reduce speed, improve street crossings and improve children's visibility and safety, installing sidewalks and bike paths, and improving safety where pedestrians cross streets.
Evaluation is the final "E". It is important for school teams to evaluate their programs on a regular basis to determine what is working, what isn't working, and what changes might be needed to make their program more effective. Evaluation also refers to data collection: surveying students and parents to assess their behavior and attitudes towards nonmotorized travel.