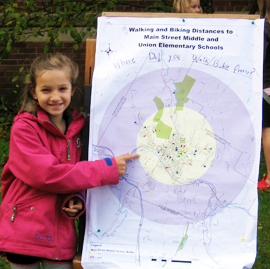 Does your school want to be part of the VT SRTS Partner Program?
It's easy:
1.  Contact Local Motion to be added to the School Partner list and create a new Progress Report.
2. Read the Starting a Program MiniGuide.
3. Start to work on SRTS activities, outlined in the Partner Program chart. 
4. Keep your Progress Report up to date to receive recognition as you advance through the levels. Your school name and report will be listed on the Partner Profiles page after you sign up.